Configure the firearm of your choice from this list of options!
The S&W 686 model series as a basic firearm opens up many different potential combinations to allow you to configure you dream firearm.
From the individual barrel design to specialised accessories.
Simply talk to our trained members about your personal wish list and order your winning weapon.
Club 30 – hand guns foe winners!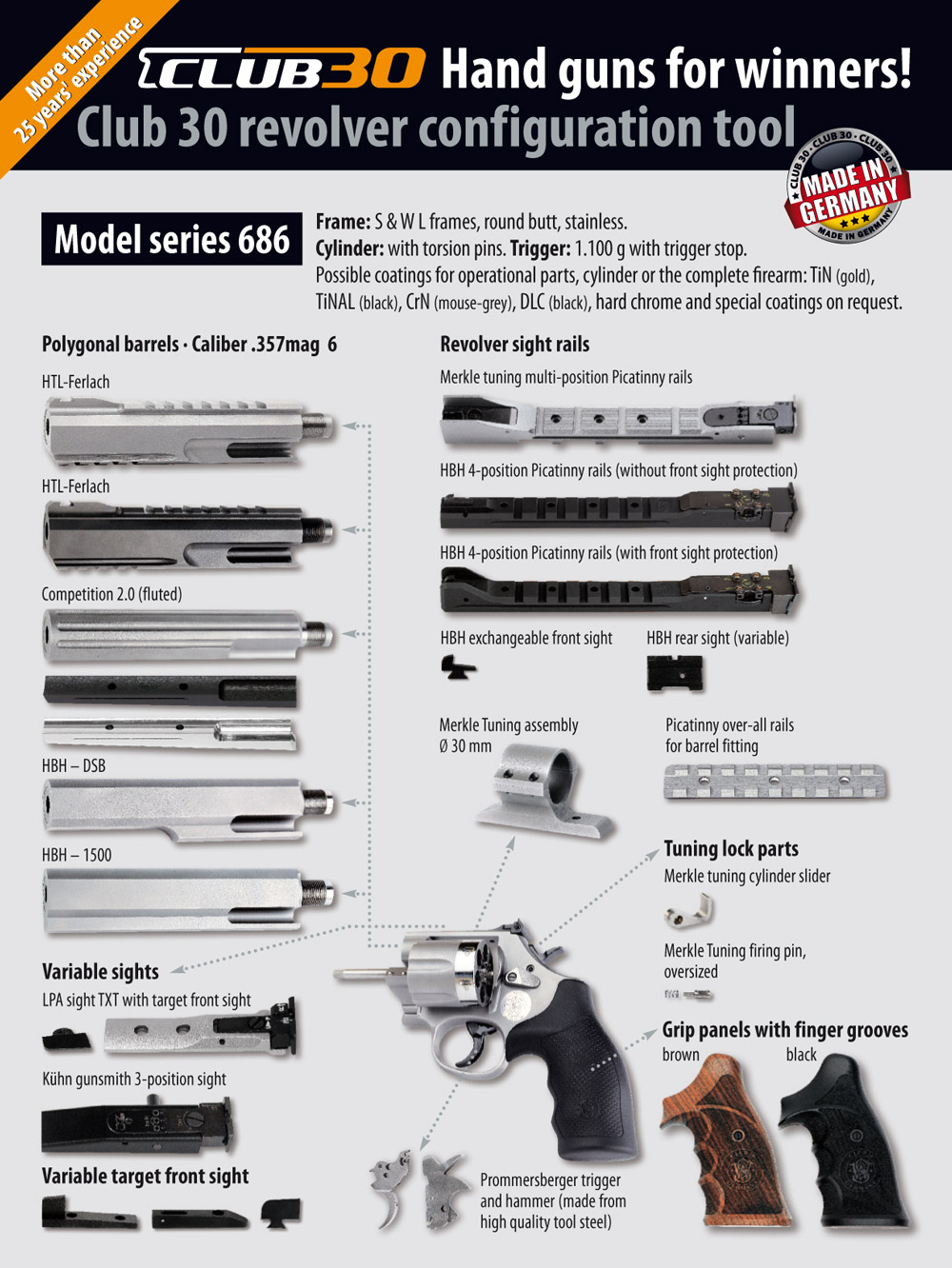 >>> Download the Club 30 revolver configuration tool as a free PDF file here!